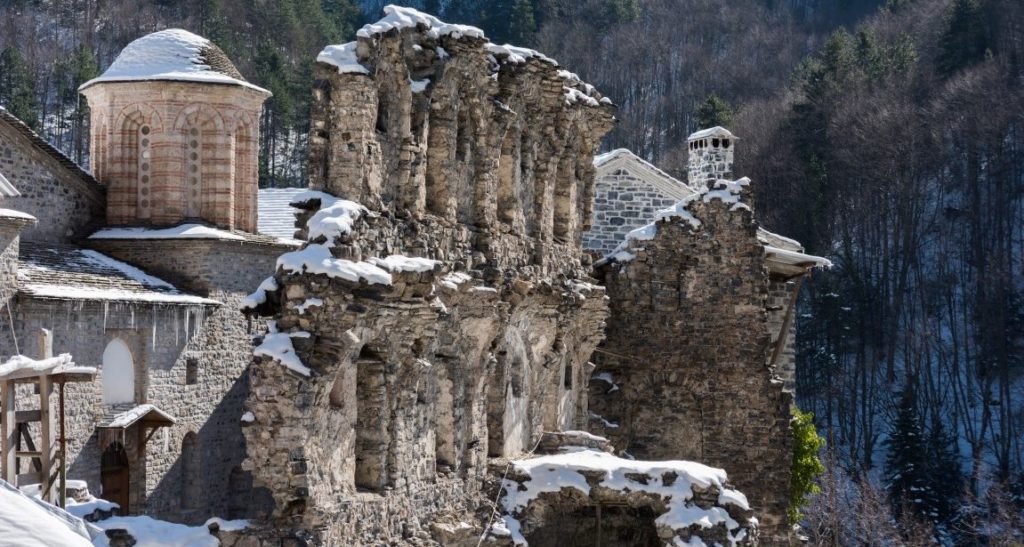 Due to its outstanding natural and cultural importance, Olympus was designated as a Biosphere Reserve in 1981 with its inclusion in the UNESCO Man and Biosphere Program (MAB).
UNESCO Biosphere Reserves (BR) comprise example sites of excellence wherein the protection and management of the natural environment is in harmony with the social and economic development of local communities. Mount Olympus Biosphere Reserve spans an area of 37402,51 ha, and surrounds the massif and foothills of the mountain. The main economic activities in the BR are tourism, pastoralism, forestry, and agriculture.
The objectives and preconditions of inclusion of the program are delineated in the Statutory Framework of World Network of BR and the Seville Strategy (MAB UNESCO 1995) as well as in the action plans that are updated /revised approximately every decade (Lima Action Plan, 2016-2025).
Specifically, Biosphere Reserve ought to serve three basic functions:
  Conservation – contribution to the preservation of natural landscapes, ecosystems, species and genetic diversity,
Development – promotion of economic and human development, which is socio-culturally and ecologically sustainable,
Logistic support – support for demonstration projects, environmental education and training, research and monitoring related to local, regional, national and international issues of conservation and sustainable development.
In order to fulfill their basic function, BR's must have an appropriate zonation scheme which recognizes and includes:
Α legally constituted core area or areas devoted to long-term protection, according to the conservation objectives of the biosphere reserve, and of sufficient size to meet these objectives.
Α buffer zone or zones clearly identified and surrounding or contiguous to the core area or areas, where only activities compatible with the conservation objectives can take place.
Αn outer transition area where sustainable resource management practices are promoted and developed.
The Seville Strategy further specifies that:
Core areas are securely protected sites meant for conserving biological diversity, monitoring minimally disturbed ecosystems, and undertaking non-destructive research and other low-impact uses.
Buffer zones usually surround or adjoin the core areas and are used for co-operative activities compatible with sound ecological practices, including environmental education, recreation, ecotourism and applied and basic research.
c) Transition areas are flexible areas of co-operation, which may contain a variety of agricultural activities, settlements and other uses and in which local communities, management agencies, scientists, non-governmental organizations, cultural groups, economic interests and other stakeholders work together to manage and sustainably develop the area's resources.
Mount Olympus Biosphere Reserve
- at a glance…
Total Area
37.402,51 ha
Core area
3.470,982 ha
Buffer zone
20.090,736 ha
Transition area
13.840,792 ha
Location
Northern Greece, Regions of Central Macedonia and Thessaly
Local administration
Municipality of Dion-Olympos & Katerini in the Prefectural Unit of Pieria
Municipality of Elassona, in the Prefectural Unit of Larissa
Population
Approximately 1000 (seasonal and permanent residents)
Management
Olympus National Park Management Agency, under the supervision of the Ministry of Environment and Energy,
Forestry Directorate of Pieria, Forestry Service of Elassona
Ecosystems
Conifer forests, mixed conifer and deciduous forests, evergreen sclerophyllous vegetation, maquis, alpine meadows and montane grasslands, rocks and screes, rivers/streams
Main human activities
Tourism, nature-related activities, non-intensive agriculture and pastoralism, forestry, research, and environmental education